For those of us in Belfast there are a couple of good gigs on the horizon. I hope to see you all there.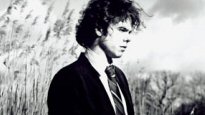 The first is on Sunday 14 May at the lovely Empire Music Hall. Performing his new LP, The Animal Years, is Josh Ritter. I'm a big fan of his new album, check out my review here.

Ticket master are selling tickets priced at £13.50 here or you could give the Empire a call. Funny thing about the Empire, evey time I have been to a gig there I have had trouble with the bouncer about the guestlist. Hopefully it won't happen this time.



The second, and earlier gig to attend is the foxy Jenny Lewis, touring with the Watson Twins in support of her solo album
Rabbit Fur Coat
. She's playing the Mandella Hall near Queen's University on Thursday 20 April. Click here to buy tickets at £12.50 a go.