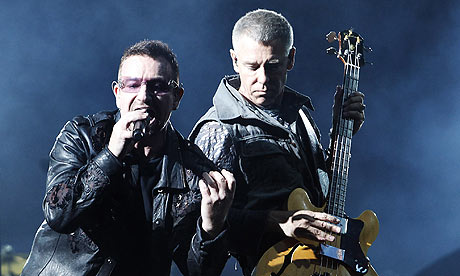 U2 will headline next year's Glastonbury festival on the Pyramid stage on Friday 25 June 2010 it was confirmed today.
It will be their first appearance at the festival, something Bono says they have been working up to their whole life.
The 26-year-old rumour has finally come true," Michael Eavis, the festival organiser said. "At last, the biggest band in the world are going to play the best festival in the world! Nothing could be better for our 40th anniversary party. And there are even more surprises in the pipeline."